X
Looks like you are a new visitor to this site. Hello!
Welcome to Hope For Film! Come participate in the discussion, and I encourage you to enter your email address in the sidebar and subscribe. It's free! And easy! If you have any suggestions on how to improve this website or suggestions for topics please don't hesitate to write in to any of the blogs.
You can also follow me on Twitter or Facebook.
(If you keep getting this message, you probably have cookies turned off.)
About Me
By Ted Hope
TED HOPE
CEO, Fandor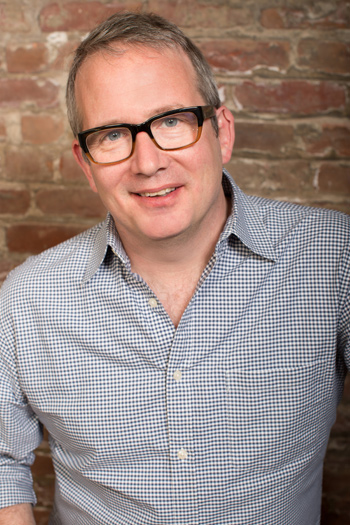 Hope joined Fandor as CEO in February of 2014, bringing with him a wealth of film experience as a creator, curator, advocate and innovator in the film community as well as a vision for how Fandor will grow in the ever-changing digital world of content distribution. Using innovative ways to find and share a greater array of works with the audience that craves them is Fandor's mission and among Hope's strongest passions.
Prior to Fandor, Hope was the Executive Director of the San Francisco Film Society where he successfully raised significant new sponsorship funding, expanded the San Francisco International Film Festival's offerings to include the innovative Artist to Entrepreneur (A2E) program and launched their new Fall Awards event. He also introduced new alliances, including a distribution arrangement with Sundance Artist Services and implemented several grants in such areas as documentary, strategic planning, and operations.
Hope is an influential figure in the film community with a survey of films numbering over seventy that includes many highlights and breakthroughs of the last two decades. Hope co-founded and ran the 90′s production and sales powerhouse Good Machine, which produced notable and Academy Award nominated films such as EAT DRINK MAN WOMAN (1994) and CROUCHING TIGER, HIDDEN DRAGON (2000). After he and his partners sold the company in 2002, Hope went on to co-found the New York production company This is that, which over its eight years produced eighteen features and received numerous awards, including four Academy Award Best Screenplay nominations. Subsequently, he founded Double Hope Films with his wife, filmmaker Vanessa Hope, and looks forward to premiering Vanessa's feature directorial debut ALL EYES AND EARS at festivals this fall.


Hope's films have received some of the industry's most prestigious honors: THE SAVAGES (2007) earned two Academy Award nominations; 21 GRAMS (2003), two Academy Award nominations and five BAFTA nominations; and IN THE BEDROOM (2001), five Academy Award nominations. Ted holds a record at Sundance: three of his twenty-three Sundance entries (AMERICAN SPLENDOR (2003), THE BROTHERS MCMULLEN (1995), and WHAT HAPPENED WAS . . . (1994)) have won the Grand Jury Prize, more than any other producer. Two of his films, AMERICAN SPLENDOR (2003), and HAPPINESS (1998) have won the Critics Prize at the Cannes International Film Festival.
Hope's first book HOPE FOR FILM, a film memoir with insights from his directors and productions, comes out late Summer 2014 from Counterpunch Press. Hope posts regularly on his HopeForFilm blog, home of Truly Free Film, which Variety has called a "fantastic resource." He also co-founded HammerToNail.com, a film review site focused on Truly Independent Film. 

 Hope is recognized, by The Hollywood Reporter and other publications, as one of the most influential and powerful people in Independent Film. He has received numerous awards and honors including the Vision Award from the LA Filmmakers' Alliance and the Woodstock Film Festival's Honorary Trailblazer Award. He lectures throughout the world (most recently as the Keynote Speaker at both the FEMA's Directors Conference in London and at the Binger FilmLab Digital Summit in Amsterdam) and participates on many film juries, (including Sundance, SXSW, and Karlovy Vary). Hope serves on the advisory boards of the Adrienne Shelly Foundation, The Film Collaborative, Power to the Pixel, SXSW Film, and the Woodstock Film Festival.
More Stuff On Hope