X
Looks like you are a new visitor to this site. Hello!
Welcome to Hope For Film! Come participate in the discussion, and I encourage you to enter your email address in the sidebar and subscribe. It's free! And easy! If you have any suggestions on how to improve this website or suggestions for topics please don't hesitate to write in to any of the blogs.
You can also follow me on Twitter or Facebook.
(If you keep getting this message, you probably have cookies turned off.)
Authors and Guest Posts
By Ted Hope
[A to C] [D to F] [G to I] [J to L] [M to O] [P to R] [S to U] [V to Z]
BETH B
POSTS
Beth B's career spans thirty years experience in interdisciplinary work including feature dramatic and documentary films and experimental videos, media installations, sculpture, and photography for museums, galleries, public art spaces, theaters and television. B's films have shown at festivals worldwide including: the New York Film Festival, Sundance Film Festival, Toronto International Festival of Festivals, Locarno Film Festival, Berlin Film Festival, and Singapore Film Festival.
GARY BADDELEY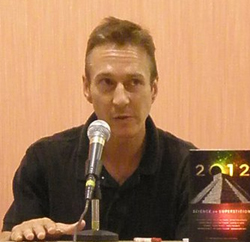 POSTS
Gary Baddeley is the CEO of The Disinformation Company, producing and distributing documentary films. He is also a co-founder of Orson a new technology company that is developing software as a studio for the independent film community.
Website: www.disinfo.com
Ritesh Batra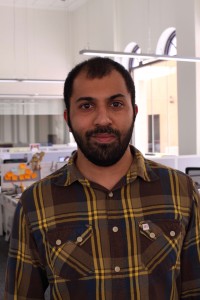 POSTS
Ritesh Batra is a writer/director based in Mumbai. His feature script 'The Story of Ram' was part of the Sundance Screenwriters and Directors labs in 2009. His new feature feature 'The Lunchbox' was selected for the Cinemart 2012. 'The Lunchbox' will be shot on location in Mumbai in 2012.
HADRIAN BELOVE
POSTS
NAT BENNETT
POSTS
SHAWN BERCUSON
POSTS
WANDA BERSHEN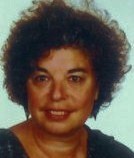 POSTS
Wanda Bershen is a consultant on Fundraising, Marketing and Distribution for Documentary projects and arts organizations. Her company, RED DIAPER PRODUCTIONS, has organized film programs, festivals and travelling series with The Brooklyn Museum, MOMA, BAM Rose cinemas, and Walter Reade theater. She has written for American Quarterly, Film Quarterly and Documentary magazine and currently teaches a graduate seminar at CUNY/Baruch.
Website: www.reddiaper.com
HANK BLUMENTHAL
POSTS
Hank Blumenthal is a producer and director of movies (The Ghost Club, In the Soup, Strawberry Fields) a creative director and producer for interactive television and digital media (Microsoft, Google, Viacom, R/GA, Bravo and IFC,) and a PhD student in digital media at Georgia Institute of Technology investigating transmedia storytelling and new paradigms for stories.
CHRISTOPHER J BOGHOSIAN
POSTS
Accruing way too much debt as a law student, Christopher realized it was now or never, so he packed his bags and returned to his hometown, Los Angeles, to make movies. Since then, he has fathered multiple short films, a feature and a super-cute baby boy!
Website: FollowMyFilm.com
PETER BRODERICK
POSTS
Peter Broderick is a Distribution Strategist who helps design and implement customized plans to maximize revenues for independent films. He is also a leading advocate of crowdfunding and crowdsourcing, championing them in keynotes and presentations around the world.
Website: www.peterbroderick.com
JASON BRUBAKER
POSTS
Jason Brubaker is a Hollywood based Independent Motion Picture
Producer and an expert in internet movie distribution. He is focused on helping YOU sell movies more easily by growing your fan base, building buzz and creating community around your title.
Website: www.FilmmakingStuff.com
ED BURNS
POSTS
SHERI CANDLER
POSTS
KIT CARSON
POSTS
Filmmaker/Journalist L.M. Kit Carson recently jump-started back to his documentary roots – using Nokia N93 & N95 cellphonecams journeying across Africa to record a digital diary docu-series for the Sundance Channel: AFRICA DIARY. This work combines truth and heart in newsworthy reports set to air on the Sundance Channel's 3 screens – cable-TV; computer; and cellphones – launching in Fall 2011.
MATTHEW CHAPMAN
POSTS
Matthew Chapman has directed several indie films and written or co-written several screenplays including "Consenting Adults" and "Runaway Jury." He has also written two non-fiction books, "Trials Of The Monkey – An Accidental Memoir," and "40 Days and 40 Nights – Darwin, Intelligent Design, God, OxyContin, and Other Oddities On Trial In Pennsylvania." He is the President and co-founder of ScienceDebate.org, an organization trying to get the presidential candidates to hold a debate on science.
ADAM CHAPNICK
POSTS
KARIN CHIEN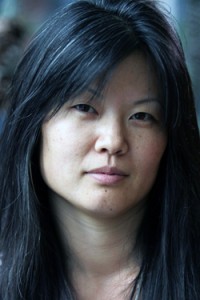 POSTS
Karin Chien is an independent film producer based in New York City, the recipient of the 2010 Independent Spirit Producers Award, and producer of eight feature-length films, including CIRCUMSTANCE (2011), THE EXPLODING GIRL (2009), THE MOTEL (2005), and ROBOT STORIES (2002) which have won over 100 festival awards and received international distribution. Karin is also the president and founder of dGenerate Films, the leading distributor of independent Chinese cinema to North America and beyond.
MICHAEL COLLINS
POSTS
JAMES COOPER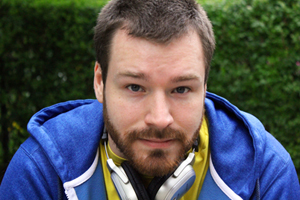 POSTS
Dropping out after a short stint at Toronto Film School in 2008, James pursued more pragmatic methods for developing his style and expanding his understanding of film language: making films.
Website:
Twitter: @cooper_jim
MICHAEL CUOMO
POSTS
D to F
MIHIR-DESAI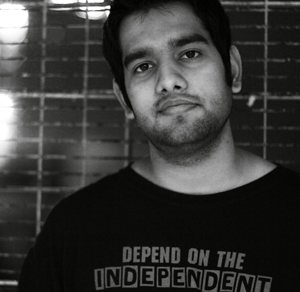 POSTS
Born and raised in India, filmmaker Mihir Desai got his undergraduate degree at Columbia College Chicago. Right out of college Mihir started his own production company Auteur Mark which is India's first DIY production company. Mihir believes in keeping an individual identity by not compromising on the creativity and hopes to create a similar environment for fellow DIY filmmakers in India. He is currently editing his documentary Common Thread.
MARTIN DONOVAN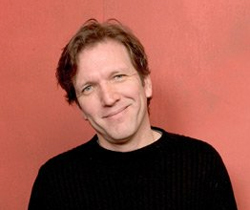 POSTS
Martin Donovan is an actor. He and Ted Hope met on Hal Hartley's "Trust." "Collaborator" is Martin's first screenplay and directorial debut.
Twitter: @DonovanWord
AVA-DUVERNAY
POSTS
Ava DuVernay is a filmmaker and film distributor from Los Angeles, California.
Twitter: @Avadva
RODNEY EVANS
POSTS
Rodney Evans wrote and directed BROTHER TO BROTHER which won the Special Jury Prize in Drama at the 2004 Sundance Film Festival. The film was nominated for 4 Independent Spirit Awards in 2005 including Best First Film, Best First Screenplay and Best Debut Performance for Anthony Mackie.
AUDREY EWELL
POSTS
Audrey Ewell is a filmmaker living in Brooklyn, NY with her film partner Aaron Aites. They recently made the award-winning film Until The Light Takes Us, and they're now working on a thriller called Dark Places.
JAMES FAIR
POSTS
James is a lecturer in Film Technology at Staffordshire University in the UK. He is currently editing his feature documentary about the North African Sahara, due for release later in 2011.
DAVID FINE
POSTS
BRENDAN FLETCHER
POSTS
Brendan is currently working with Writer/Producer Train Houston on the Jeff Buckley pic "A Pure Drop".
JON FOUGNER
POSTS
Jon leads local product marketing and monetization at Facebook, working with the advertising engineers and product managers to build products for local businesses, ranging from restaurants to movie theaters.
JENNIFER FOX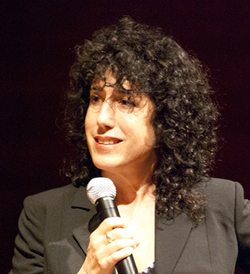 POSTS
Jennifer Fox is an award-winning filmmaker and educator known for her ground-breaking features and series, including BEIRUT: THE LAST HOME MOVIE, AN AMERICAN LOVE STORY, FLYING: CONFESSIONS OF A FREE WOMAN and MY REINCARNATION. She recently co-wrote the half hour television pilot, THE GOOD EGG and is developing the feature script, THE HORSE'S TALE. She has executive produced many films, including LOVE & DIANE and ON THE ROPES. Fox is the film subject in: TO HECK WITH HOLLYWOOD!, CINEMA VERTE: DEFINING THE MOMENT and CAPTURING REALITY: THE ART OF DOCUMENTARY.
JAMES FRANKLIN
POSTS
James Franklin is the creator of Moviesparx, the founder of Pixeco and Creative Director at the Channel 4 Britdoc Foundation. Over the last 7 years he's worked on the marketing for over 100 high profile films and has created a web based tool to make the whole process easier called Moviesparx.
Twitter: @jamesfranklin
G to I
SHRUTI GANGULY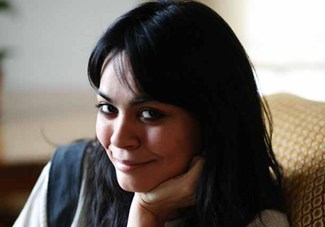 POSTS
Shruti Ganguly is currently enrolled in NYU's dual-degree program in film production, where she will receive an M.F.A. from the Tisch School of the Arts and an M.B.A. from the Stern School of Business, with a focus on Social Innovation and Entertainment/Media/Technology. Before starting at NYU, Shruti was a producer at NYLON Magazine, heading their TV department. Shruti continues to direct and produce music and fashion videos, while running an cinema advocacy group, EchoChamber, she co-founded with her producing partner Smriti Mundhra.
DAVID GEERTZ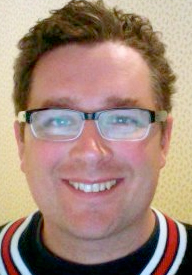 POSTS
David Geertz has worked in the film business since 1992 and is a partner in Binoir Media, a diversified holding company that has a focus in the content sector and is heavily engaged in building social utilities for the producers to assist them in funding, marketing, distribution and audience participation of independent media based projects. David's work currently focuses on finding the new sweet spot for ensuring a balanced approach to funding and profiting in the content sector through his newest technology company SoKap.
BRIAN GODSHALL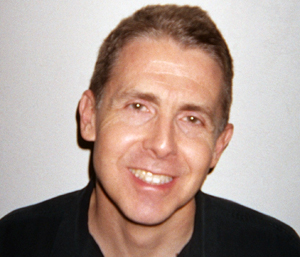 POSTS
Brian Godshall has handled music clearances and/or licensing for over 15 years for many dozens of independent films including more recent movies such as CAUCUS, PLEASE GIVE and JACK GOES BOATING as well as past films such as TOWELHEAD, BORN INTO BROTHELS, GARDEN STATE, GUNNIN' FOR THAT #1 SPOT, KINSEY, THE NAMESAKE, SONGCATCHER and many others. He looks forward to new ideas and changes in the independent film industry.
Website: www.bgodshallclearmusic.com
Contact: info@bgodshallclearmusic.com
ARI GOLD
POSTS
Ari Gold's first feature film "Adventures of Power", an epic comedy about air-drumming and the American dream, won best-of-festival prizes at film festivals around the world, and was called "One of the funniest films in recent years" by New York Magazine. His short films "Helicopter" and "Culture" won prizes around the world, and he is currently at work on a new feature.
Website: AriGoldFilms.com
TRISTAN GOLIGHER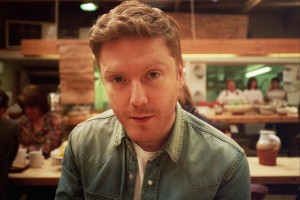 POSTS
STEPHEN M. GOODMAN
POSTS
Stephen M. Goodman is co-head of the Mergers and Acquisitions Practice at Pryor Cashman LLP. He has extensive experience representing companies in public offerings, private placements, and other complex financing and acquisition arrangements. Mr. Goodman has also written on topics ranging from raising seed capital for entrepreneurial companies to the SEC's whistleblower rules to the Supreme Court's decision regarding material nondisclosure in Matrixx Initiatives, Inc. v. Siracusano, and has lectured on various aspects of capital formation at Columbia University, the City University of New York and the New York Academy of Sciences. His most recent article is "Still Room for Finders? Courts Question SEC View of Broker Activity" (BNA Securities Regulation & Law Report, November 14, 2011). Mr. Goodman is a 1977 graduate of New York University School of Law, where he was Order of the Coif and Articles Editor of the Annual Survey of American Law.
RACHEL GORDON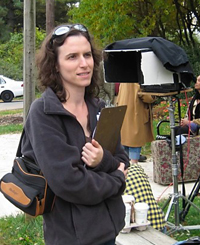 POSTS
Rachel Gordon is a New York based independent filmmaker and consultant who started Energized Films to help other filmmakers, and distributors, expand the audience of their media into receptive homes in academic, non-profit, and other specialty markets. She's currently developing a comedic feature about feminine fear of commitment, making a documentary about homeopathy, and speaking to film schools about the importance of teaching distribution to students.
CONOR HORGAN
POSTS
After spending time as a pizza chef, puppeteer and geo-electrical surveyor in the Northern Rif Mountains of Morrocco, Conor Horgan trained as a photographer before going on to direct experimental, documentary and drama films. He lives in Dublin, Ireland.
ROSS HOWDEN
POSTS
Dr Ross Howden is founder and Director of ScreenLaunch – a sales, distribution and marketing company for innovative digital screen content. Prior to establishing ScreenLaunch in 2010, Ross spent fifteen years in the entertainment industry as a film producer, sales representative and entertainment technologist.
LYNETTE HOWELL
POSTS
J to L
ROGER JACKSON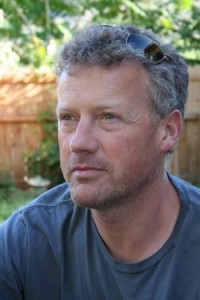 POSTS
Roger Jackson is a producer and co-founder of film distribution start-up KinoNation. He was Vice President, Content for digital film pioneer iFilm.com and has produced short films in LA, documentaries in Darfur, Palestine and Bangladesh, a reality series for VH1 and one rather bad movie for FuelTV.
Website: Midnight Swim Productions — www.midswim.com
CRAIG JOHNSON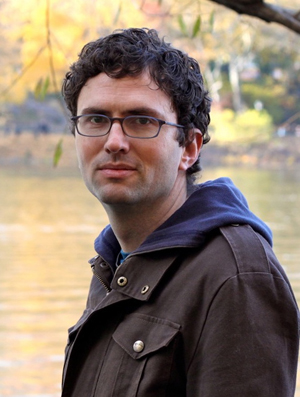 POSTS
TRUE ADOLESCENTS marks Craig Johnson's feature film writing and directing debut. He is currently writing a project for 20th Century Fox and preparing his second feature as director, THE SKELETON TWINS, which he co-wrote with Mark Heyman (BLACK SWAN). He holds an MFA from New York University's graduate film program, where he was awarded a Clive Davis Award for Excellence in Music in Film.
JOKE and BIAGIO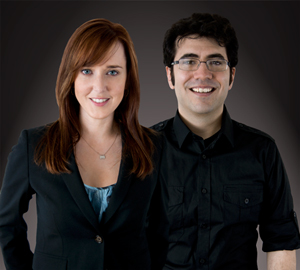 POSTS
Wife and husband team Joke and Biagio are best known in the unscripted world for executive producing "Scream Queens" on VH1, "Commercial Kings with Rhett and Link" on IFC (currently airing Friday Nights at 10pm/9 central) and the upcoming documentary series "Caged" on MTV. Other credits include "Beauty and the Geek" and "Oh Baby, Now What?" The duo earned their documentary wings under acclaimed filmmaker R.J. Cutler ("The War Room," "The September Issue") and honed their reality TV skills working with luminaries like Mark Burnett. Their company, Joke Productions, Inc., is growing fast.
Website: www.jokeandbiagio.com
Twitter: @JokeAndBiagio
BEN YORK JONES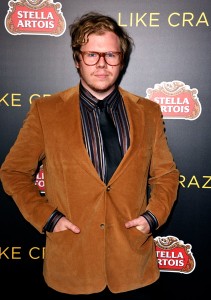 POSTS
Ben York Jones was born in Englewood, New Jersey, but grew up primarily in Southern California. Both of his parents were New York stage actors, exposing him to a variety of art forms from an early age. After studying screenwriting and directing at Chapman University, Jones worked as a video artist, notably directing music videos and creating branded content. Having maintaining a passion for performance based arts, Jones has appeared in a numerous theatrical productions and is an avid fan of improvisation and sketch comedy. Douchebag marked his first leading role in a feature film, and reunited Jones with childhood friend and collaborator, Drake Doremus. In January 2010, Douchebag premiered at the Sundance Film Festival in the US Dramatic Competition. The Hollywood Reporter and New York Magazine praised Jones' performance, and the film was released theatrically in October 2010. Having shifted his primary focus to writing, Jones has recently co-written the 2011 Sundance Grand Jury Prize winner, Like Crazy. The film hits theaters in the fall of 2011. Jones is currently underway on several projects including the screen adaptation of a soon to be released novel, and his third collaboration with Doremus and producer Jonathan Schwartz in as many years.
LLOYD KAUFMAN
POSTS
SARA KIENER
POSTS
Sara Kiener is the co-founder and marketing director of Film Presence which has implemented grassroots outreach and social media campaigns for over 30 films as they've prepare for their theatrical, DVD, broadcast, festival premieres and Kickstarter launches. Film Presence places an emphasis on organizational partnerships and community building. Highlights include the 2011 Oscar Nominated WASTE LAND and 2011 Oscar Nominated HELL AND BACK AGAIN.
Twitter: @SaraKiener
RYAN KOO
POSTS
SETH KUSHNER
POSTS
Seth Kushner — shoots portraits for such publications The New York Times Magazine, Time, Newsweek, Businessweek, L'Uomo Vogue and others. Seth's first book, The Brooklynites, was published by powerHouse Books in 2007. Currently, he's working on his next book Leaping Tall Buildings: The Origins of American Comic Books, coming March 2011.
Website: www.SethKushner.com
JENNIE LIVINGSTON
POSTS
Jennie Livingston works in both fiction and nonfiction. Her films include Paris is Burning, Who's the Top? and Through the Ice. She lives in Brooklyn, NY. This summer she directed a video for Elton John's Las Vegas stage show, a series of portraits of New Yorkers to accompany the song "Mona Lisas and Mad Hatters."
M to O
K LORREL MANNING
POSTS
STEVE MAZAN
POSTS
In the decade since starting in the great San Francisco comedy scene, Steve Mazan has played clubs, colleges and corporate events across America. In addition, to reaching his dream of performing on David Letterman's show, he's been a repeat guest on Craig Ferguson, Byron Allen and the Bob & Tom Show. But of all the shows Steve has done, he remains most proud of the many trips he's made to the Mid-East to perform for our troops. As a former Navy Submariner, Steve knows how much those men and women sacrifice for our country, and how much they need our support, and someone to laugh at.
CAITLIN McCARTHY
POSTS
Caitlin McCarthy received her Master of Fine Arts in Creative Writing from Emerson College, which is ranked by U.S. News & World Report as one of the best graduate programs in the country. An award-winning screenwriter at international film festivals and labs, Caitlin has two feature films in development: WONDER DRUG with producer/star Alysia Reiner; and RESISTANCE with director Si Wall. Caitlin is also partnering on writing/creating the TV series PASS/FAIL with Jim Forbes, a multiple Emmy, ALMA, AP and Golden Mic award-winning writer, producer, correspondent and narrator; and developing the TV series FREE SKATE with creative producer and choreographer Michael Masionis. In addition to screenwriting, Caitlin serves as an English teacher at an inner-city public high school. Prior to education, Caitlin worked in public relations, where she fostered relationships with the press and crafted messages for companies that were delivered worldwide.
ELISE McCAVE
POSTS
ERIC MENDELSOHN
POSTS
ROB MILLS
POSTS
Rob Mills is a co-creator of the online distribution platform Dynamo Player. He is also a former documentary and web series producer, and longtime champion of independent media.
BOB MOCZYDLOWSKY
POSTS
Twitter: @bobmoz
MATT MORRIS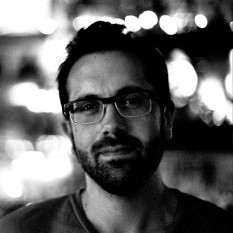 POSTS
Matt Morris is an award-winning director living in Winter Park, FL. His documentary short films Pickin' & Trimmin', Watermelon Man, and Mr. Happy Man have been staples of the film festival circuit over the last three years. He is currently filming Mark & Lorna, a documentary short film about a lounge singing couple, as well as planning a leap into narrative filmmaking.
Website: www.MattMorrisFilms.com
Twitter: @MattMorrisFilms
JON MORTSUGU
POSTS
JON MORITSUGU has been making movies since 1986. His films MOD FUCK EXPLOSION, SCUMROCK, FAME WHORE, MY DEGENERATION, HIPPY PORN, DER ELVIS and SLEAZY RIDER have played worldwide to critical and popular acclaim. For the latest movie, PIG DEATH MACHINE, he co-teamed with Amy Davis as a filmmaking partner. PIG DEATH MACHINE, currently in post-production, was shot by the notorious Todd Verow and is slated for completion in late 2011.
P to R
DAVID E. PARSLY
POSTS
David Parsly is an associate in the Corporate Group and represents public and private companies in a variety of general corporate matters, including corporate formation and governance, mergers and acquisitions, corporate finance, and securities issuance and compliance. David is a 2007 graduate of the Benjamin N. Cardozo School of Law, and earned a B.A. from the University of Michigan in 2004. While in law school, David served as a judicial intern for the Honorable Richard B. Lowe III in the Commercial Division of the New York State Supreme Court, New York County.
Website: www.pyorcashman.com
JORDAN PASSMAN
POSTS
Jordan Passman launched scoreAscore.com in May 2010. Born and raised in LA, music has always been a huge part of Jordan' s life. In his early career, he worked in the entertainment industry throughout college (Creative Artists Agency, Warner Bros. Studios & Warner Bros. Records). After graduating from Pitzer College, Jordan joined the Film/TV Membership Department of ASCAP (American Society of Composers Authors and Publishers) in New York.
BOB PERSONS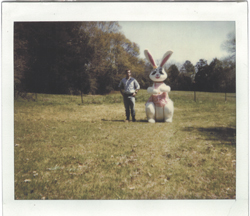 POSTS
Robert Persons is a filmmaker born and raised in Middle Georgia. After spending considerable time living in Tennessee, Illinois, Colorado, and South Carolina, he returned to his hometown where he began writing the script for what would become General Orders No. 9. 11 years later, the film premiered at the 2009 Atlanta film Festival. He lives with his wife and children in Atlanta. General Orders No. 9 is his first film.
RAY PRIVETT
POSTS
Ray Privett is founder of Cinema Purgatorio. He ran New York City's Pioneer Theater and managed Facets Video's Exclusive DVD line when each was at its most successful.
FELICIA PTOLEMY
POSTS
Felicia Ptolemy is an independent producer working in television and film for the past 10 years. She produces under the Ptolemaic Productions banner with her husband, Barry Ptolemy. Her most recent project, Transcendent Man, the documentary about Ray Kurzweil's life and ideas, is available on DVD and iTunes.
ORLY RAVID
POSTS
Orly Ravid has worked in film acquisitions / sales / direct distribution and festival programming for the last twelve years since moving to Los Angeles from home town Manhattan. In January 2010, Orly founded The Film Collaborative (TFC), the first non-profit devoted to film distribution of independent cinema. Orly runs TFC w/ her business partner, co-exec director Jeffrey Winter.
BOB RAY
POSTS
With ass kicking music videos for the likes of Nashville Pussy, Fuckemos and Riverboat Gamblers, a slew of freaky CrashToon cartoons, and three critically acclaimed features: the stoner-comedy Rock Opera (SXSW '99), the modern era roller derby doc Hell on Wheels (SXSW '07) and his newest flick, the crazy-fun, touching and out-there documentary Total Badass, Bob Ray catapults the Austin counterculture onto the big screen, reveling in its inspiring, unique and deliriously offbeat glory.
Website: www.CrashCamFilms.com
JON REISS
POSTS
Jon Reiss is a filmmaker and author of Think Outside the Box Office. His new book, Selling Film Without Selling Your Soul, cowritten with The Film Collaborative's Orly Ravid and Jeffrey Winter with social media marketer Sheri Candler, is sponsored by Prescreen, Area23a Movie Events and Dynamo Player available September 13, 2011 via Apple iBooks, followed by Amazon Kindle, Barnes & Noble Nook, a printed edition and free ePub version.
Website: jonreiss.com
Twitter: @Jon_Reiss
KAREN ROBSON
POSTS
Karen Robson has worked primarily in the Film Finance and Production practice of the Entertainment Group since 1986 and heads the Los Angeles office of Pryor Cashman LLP. Karen represents a variety of financiers, banks, equity investors, high,profile independent producers and production companies for which she structures film finance transactions and also provides production legal representation. She also represents individual writers, directors and producers in the motion picture and television areas.
For over twenty years, Karen has handled financing on multiple picture deals and single pictures, television mini,series and major documentaries. In recent years, Karen has represented both producers and lenders with respect to film financings which include senior and mezzanine debt and/or equity; international co,productions and U.S. tax incentivized financings. Karen is also experienced in representing properties in the film, video, television and merchandising areas including properties in the family entertainment arena, including The Berenstain Bears, I Spy, a children's television series featuring music artist Dan Zanes, and theatrical feature films based on a series of major children's television and merchandising properties. Prior to her career as an attorney, Karen had a brief career as a film actress in Australia, including a major role in Peter Weir's cult favorite, Picnic at Hanging Rock.
REID ROSEFELT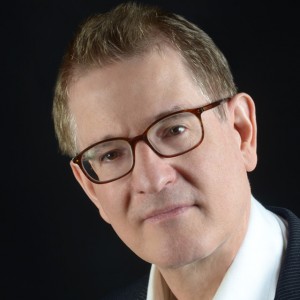 POSTS
Reid Rosefelt is a veteran film press agent who has worked on over 100 films, including "Stranger Than Paradise" and "Crouching Tiger, Hidden Dragon."  He blogs at reidrosefelt.com and his Pinterest Board Social Media for Filmmakers was named first on IndieWire's list of "10 Pinterest Boards Filmmakers Should be Following." 
Website: reidrosefelt.com
Twitter: @ReidRosefelt
SAM ROSEN
POSTS
SHADE RUPE
POSTS
Shade Rupe is the author of Dark Stars Rising: Conversations from the Outer Realms (Headpress, 2011), a 568-page collection of 24 years of interviews with Tura Satana, Divine, Crispin Glover, Alejandro Jodorowsky, and 23 more innovative creators. He presents and attends theatrical film events in New York and abroad.
MIKE RYAN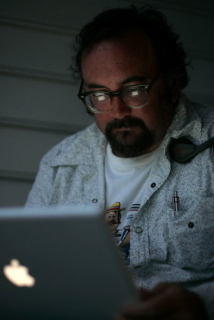 POSTS
Mike S Ryan has produced 14 films in the past seven years. He currently has Kelly Reichardt's MEEKS CUTOFF in theaters and Todd Solondz's Life During Wartime is about to be released on DVD. Last year he shot two films, LOSERS TAKE ALL and THINK OF ME that stars Lauren Ambrose, Dylan Baker and Penelope Anne Miller. He is currently in preproduction on two films that are about to start shooting in May.
S to U
MARK SAVAGE
POSTS
Mark Savage has been a seriously entrenched indie filmmaker for a couple decades and will die doing the same. He's dug deeper into the business by also working for various distributors (mainstream and alternative) and happily moonlighting as (sometime) DP on his own features and web series, and the docs and reality work of energetic others. He does what he does because he has no choice and thrives in a creative hive with equally passionate collaborators. Mark shares his many passions at
Website: phantomofpulp.blogspot.com
JILL SAVARESE
POSTS
Jill Gray Savarese was the Director of Publicity and Promotions for The Best and the Brightest and is currently the Vice President for Theatrical Distribution at Mousetrap Films. Since graduating from Yale and The American Academy of Dramatic Arts she has become an actress, political interpreter and the owner of Sign Language Media which recently represented a deaf actress on the upcoming Brit Marling/Fox Searchlight film, The East.
Website: www.mousetrapfilms.com
JEFFREY SCHWARZ
POSTS
Jeffrey Schwarz is President & CEO of Automat Pictures, a leading producer of studio EPKs, DVD content, original TV programming, and feature films. He has produced and directed the feature documentaries "Spine Tingler! The William Castle Story," winner of the AFI 2007 Documentary Audience Award, and "Wrangler: Anatomy of an Icon." He is currently in production on "Activist: The Times of Vito Russo," an independent feature documentary about the beloved author of "The Celluloid Closet" and "I Am Divine," the story of John Waters' legendary muse.
MATTHEW SEIG
POSTS
Matthew Seig is a Media Specialist for New York Foundation for the Arts.
RUSSEL SHEAFFER
POSTS
Russell Sheaffer is an experimental film and documentary maker with a strong academic background. He received his Masters in Cinema Studies from NYU and his films have screened both nationally and internationally at venues such as the MoMA, UCLA, the University of Wisconsin at Madison, Torino GLBT Film Festival, Boston LGBT Film Festival, and the Anthology Film Archives.
HAL SIEGAL
POSTS
Hal Siegel is a partner in Murmur, a hybrid studio/technology company that creates and distributes social films. He wrote and directed HIM, HER AND THEM.
GRAHAM TAYLOR
POSTS
ENZO TEDESCHI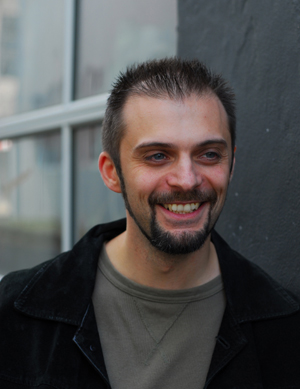 POSTS
Enzo Tedeschi is co-founder of Distracted Media along with Julian Harvey. Together they wrote, produced and edited The Tunnel – a project whose innovative approach has seen it hit international cinema screens despite being crowdfunded and given away for free online. Before Distracted Media, Enzo co-produced and edited the controversial independent feature documentary Food Matters in 2008, a film which is still enjoying success around the globe, having now sold over 200,000 DVDs. He produced and cut the epic World War 1 period film Ghosts of War, and the award-winning short The Last One with director Carlo Ledesma. As an ASE Award nominated editor, Enzo has worked on numerous television series, documentaries and award-winning short films. Recently he edited and oversaw the post-production path on Channel Nine's observational documentary series AFP for Zapruder's Other Films.
JACQUES THELEMAQUE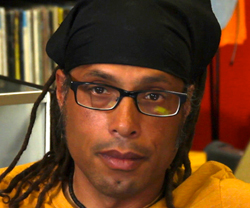 POSTS
Jacques Thelemaque is founder and president of Filmmakers Alliance – a filmmaking support collective in existence since 1993 through which hundreds of films have been made. He also makes films, his own and other people's, and is not ashamed of any of them.
JOHN T TRIGONIS
POSTS
V to Z
DAVID VAN TAYLOR
POSTS
David Van Taylor and Lumiere Productions are currently completing 2 episodes of TO TELL THE TRUTH.
LEAH WARSHAWSKI
POSTS
Leah Warshawski is based in Seattle, WA. She is a global film and television producer who is currently raising funds to complete her first feature documentary – Film Festival: Rwanda.
Website: www.inflatablefilm.com
JANE WEINER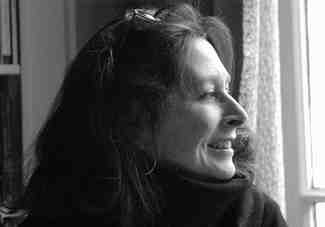 POSTS
Since her first film, "7th Street Depot" (1971), Jane Weiner has made many films; her credits include SILVERLAKE LIFE, JUPITER'S WIFE, HOME PAGE, RAVI SHANKAR, and THE MYSTERIOUS DISAPPEARANCE OF BEES — all international co-productions. LA CAMERA PASSE-PARTOUT and RICKY on LEACOCK will be released in 2012. Her next film, LES ABEILLES DE VEZELAY is an up-close portrayal of an agricultural community set on defending itself against the onslaught of chemicals.
CHUCK WENDIG
POSTS
Chuck Wendig is a novelist, a screenwriter, and a freelance penmonkey. He is represented by Stacia Decker of the Donald Maass Literary Agency.
Website: www.terribleminds.com
JOSH WHITE
POSTS
Joseph White is a film maker with over 12 years of experience making films and commercials. He is the Co-founder of Red Hawk Films. He is currently working on his follow-up film, an untitled documentary about the Elders of The Delta Blues and the influence their music had upon rock n roll and the world.
BLAKE WHITMAN
POSTS
GAVIN WIESEN
POSTS
Gavin Wiesen was born and raised in New York City and attended NYU's Tisch School of the Arts, majoring in film production. After college he worked as a script reader and assistant to producers and directors including Bruce Paltrow, before writing and developing several screenplays and television pilots. The Art of Getting By is his first feature.
JEFFREY WINTER
POSTS
EYAD ZAHRA
POSTS
Eyad Zahra worked with Visit Films and Strand Releasing to release his first feature film The Taqwacores last Fall. The Taqwacores will be available on DVD on April 5th, 2011 in the USA. Eyad is an advocate of DIY cinema, and has given workshops on the subject at University of Southern California and the Abu Dhabi Film Festival.
JOHN ZHAO
POSTS
John Zhao is a Korean-American filmmaker who moved to NYC to shoot his first feature with strangers and rent money to redefine his role as a broke college graduate. He's starting to skate again, reluctant for any more boxing brain damage, still enjoys cooking for his girlfriend and hopes that will carry him through making his second feature this year.
Website: www.johnxzhao.com
ZEKE ZELKER
POSTS
Zeke Zelker, filmmaker/entrepreneur, has embarked on his latest transmedia project, Billboard an Uncommon Contest for Common People! a story that transcends various medias as it empowers various artists to be a part of the story telling experience.
[A to C] [D to F] [G to I] [J to L] [M to O] [P to R] [S to U] [V to Z]